I understand that you've been talking about document design, specifically for a clients. Designing for others presents several challenges, but I can think of two in particular:
Interpreting a client's ideas for an audience, and
Working within your means.
This activity will attempt to give you some hands-on practice with these two common challenges.
Your task
Your client, the Admissions Office at SUNY Cortland, is asking you to prepare five slides for a presentation they are giving to potential students and their families. As your manager, I will divide you into five different groups, with one slide assigned per group.
The Admissions Office has provided you with the scripts they will draw from as they deliver the presentation (below). However, while your slide must include one line of required text as noted by the title/tagline, this should really be the only text on the slide. That is, rather than add more text to the slide, you should work with your group to interpret the essence of the script visually, via a compelling design.

Unfortunately, an EPIC lake effect snowstorm has wiped out all power on campus and they need you to dive right in and design your slides by hand this afternoon. They will eventually digitize these for the presentation, but in the meantime they've left you with only a few things: colored markers, pens, stamps, paper, scissors, glue, and a pile of scraps from the library. You'll need to cut, paste, draw, and/ or stamp your way to a slide that communicates their ideas with limited resources.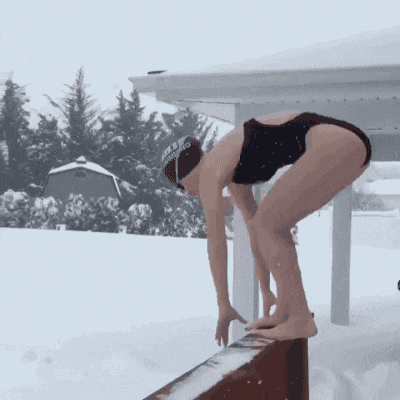 Scripts
Slide 1: Intro
Text that must be included: "At SUNY Cortland We're All In"
From your first steps on campus, you'll feel the spirit of Cortland. It's an energy that extends from the classroom to competition to the community.
SUNY Cortland stands out as one of New York's top public universities — a medium-sized school that offers academic strength across 68 majors, a high quality of student life and a degree that pays back graduates.
Reputations in teacher education and health-related majors laid the foundation for exciting new programs related to business, natural sciences, the arts and specialized professional fields.
Our students, faculty and staff members are invested in the world around them. Whether it's a class assignment, independent research or a passion project, Red Dragons look to make a difference.
We hope you'll see it for yourself. Learn more about our active student clubs. Taste the food in our dining halls. Meet people who will change your life. And discover what we mean by being all in.
---
Slide 2: Academics
Text that must be included: "Academics: A Strong Focus on Your Success"
Our faculty members not only love to teach, they eagerly collaborate with you on research projects and activities in the community, across campus and around the world as you contribute to your chosen professional discipline and discover what holds meaning for you.
These outstanding professionals use technology resources to help you gain a solid base of knowledge as you improve your skills in communication, critical thinking and problem solving.
As an undergraduate student, you can choose from a wide variety of majors and minors, and as a graduate student, you can select from numerous signature programs. All will allow you to carry the momentum forward through multidisciplinary course work, internships, fieldwork and experience-based learning opportunities in the Cortland community and beyond.
---
Slide 3: Student life
Text that must be included: "Student Life: Something for everyone."
Endless opportunity defines everyday life at SUNY Cortland, with nearly 80 student clubs, dozens of recreational sport options and nine spots to enjoy food with friends.
Your Cortland experience will find its meaning outside of the classroom. You might present funded research at a professional conference. You could help line up a big-name musical act for Spring Fling. Or maybe you'll study abroad and make lifelong friends halfway around the world.
Whether your passion is sports or service or social justice, you will quickly discover that Red Dragons aren't passive. They're energized by the world around them.
---
Slide 4: Our college town
Text that must be included: "Our college town"
Whether you're visiting for a day or spending the next four years here, there are many things you should know about Cortland, N.Y., and the surrounding area. Students and families can use this page to browse local restaurants, discover nearby attractions and learn more about what makes our college town special.
Consider some of our community's recent good news:
In 2019, SUNY Cortland was named the safest campus in New York state, according to data analyzed from the U.S. Department of Education and the Federal Bureau of Investigation. Cortland also ranks No. 21 among the 50 Safest College Towns in America, according to SafeWise — the only New York state community on the list.
The city of Cortland earned $10 million in 2017 as part of the state's Downtown Revitalization Initiative plus $2 million from the state's Regional Economic Development Council to build new pedestrian and bicycle connections.
Cortland placed No. 8 among "Best Small Cities for New Grads," a list based on factors such as median monthly rent, median earnings for those with a bachelor's degree, percentage of residents ages 20-34 and entertainment options.
Our streets are safe. Our downtown is transforming. Our people are genuine.
You'll find that Cortland is an extraordinary place, one that we're proud to call our home.
---
Slide 5: The English Department
Text that must be included: "English: The best department on campus"
As one of the largest departments on campus, English provides students many options for literary and cultural study while preserving small class sizes. Our award-winning faculty offer a variety of courses in literature, professional writing, and adolescence education, covering topics such as Shakespeare, world literature, rhetoric, new media, and 21st century literacies.
Students actively participate in the process of reading and writing and study how words work: how they can be shaped into literary art, organized into a lesson plan, or developed into distinct genres, from poetry to a resume; how we use them to fashion our understanding of ourselves and our place in local, national, and global communities.
Upon graduation, a SUNY Cortland English major is not only in demand by creative and professional institutions, but also well prepared for graduate school, law school, and careers in teaching, journalism, new media, communications and business.